ver the past decade, digital advertising has consistently matched pace with the ever-evolving e-commerce marketplace. 
While behavioural advertising has been very popular for serving relevant ads, the imminent phasing out of third-party cookies is causing many brands to re-evaluate their strategies. 
Contextual Advertising have emerged as an excellent, more privacy-friendly alternative for e-commerce marketplaces. In fact, according to studies, the contextual advertising market is expected to reach USD 297.68 billion by 2023.
This article explores how context-based ads on e-commerce marketplaces can help grow your online business.
What is a Contextual Ad?
Contextual advertising, in simple words, refers to the ad placements on web pages based on that specific page content. It comprises an automated ad targeting approach by leveraging keyword and category data to align via an algorithm.
For example, in the "Home and Appliances" section of an e-commerce website, you'll see what appears to be a Contextual Ad for a brand of espresso coffee when searching for a coffee mug set.
Typically, online retail platforms, technology companies, and travel companies are among the most common Contextual Ad users.
Nonetheless, contextual advertising will likely be a suitable strategy if you want to maximize your return on investment (ROI) for digital advertising.
Furthermore, with advances in technology, contextual advertising isn't bound by keywords anymore. Publishers like ecommerce sites can now interpret visual content on their web pages and show relevant ads to page visitors. 
Related reading: How to reach high-intent users through product contextual ads?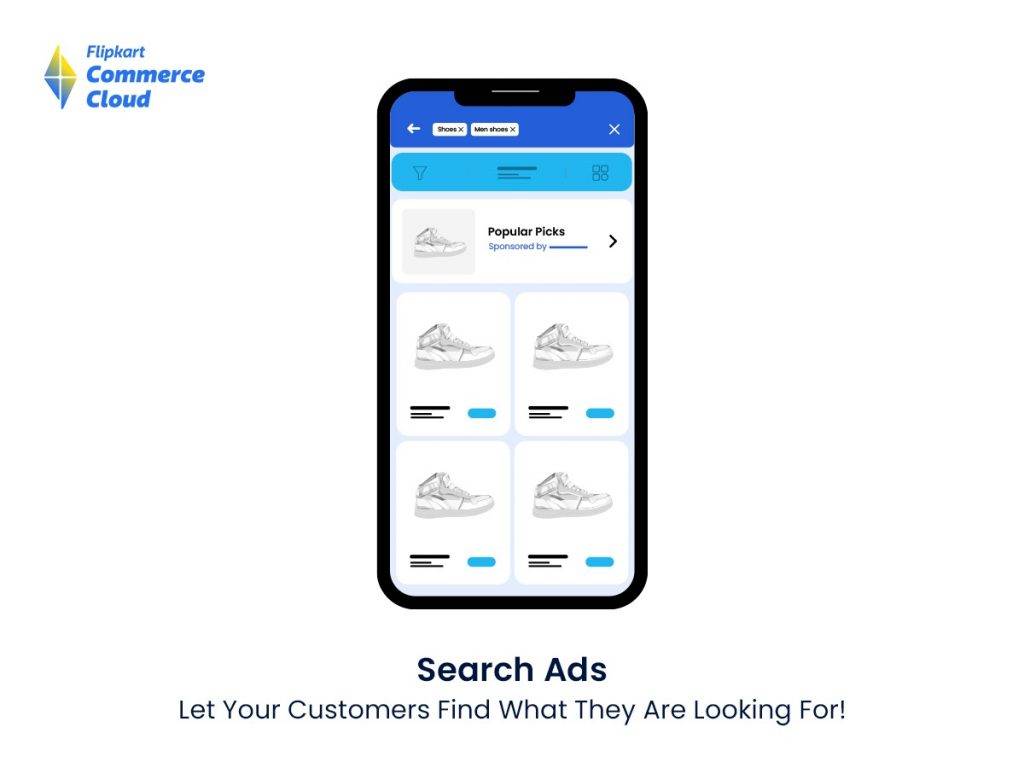 Significance of Product Contextual Ads For Advertisers
Advertising on e-commerce marketplaces is rapidly rising, buoyed by more advertising options at a point where shoppers actively search for products and most likely have a high purchase intent.
So as searches on e-commerce marketplaces increasingly take on conventional search engines like Google and Bing, allocating advertising spends on these can be a game-changer.
Contextual Ads on e-commerce sites target critical steps in the customer's purchase journey since the customer's intent is the highest at this point. Therefore, they can benefit sellers and brands across their suite of products, regardless of whether they are fast-selling, new launches, or less-selling products.
Further, by breaking down silos, e-commerce marketplaces give retailers more control over their advertising campaigns by leveraging pricing data, inventory management, and integrated marketing. 
In addition, advertisers can make the most of their e-commerce marketplace through the following:
Competitive Online Retail Strategies:

Advertising on e-commerce marketplaces enables retailers to: 
Use automated pricing data for competitive pricing

Utilize feed advertising systems to link product ad investment based on sell-throughs and stock level

Maximize ad spending for long-term goals like CLV, margin, and new customer acquisition. 
This way, e-commerce goals are aligned with paid search and shopping media budgets in a transparent, accountable manner and integrated with your data warehouse.
Unique Functionalities:

E-commerce platforms have their own unique features and functionalities catering to the needs of their consumers and advertisers. 
Serving informative, relevant, and customer-friendly content at the point of purchase can significantly enhance your customer's journey. This creates a more engaging and personalized experience for the customer and causes conversions.
Process and Product Relevance:

Considering the uniqueness of each platform, advertisers understand, and leverage features such as social media integrations, custom product pages, personalized offers, special promotions, price points, and more. This way, contextual advertising on e-commerce marketplaces can be a powerful tool to reach out to new customers and retain existing ones.
In addition, Contextual Ads effectively drive conversions quickly and encourage impulse buys. Nonetheless, this outcome is most relevant for products with quick sales cycles.
Point-of-Sale Data:

E-commerce marketplaces are a significant source of point-of-sale data. This helps advertisers to access data from their customers' shopping activity. 
It also helps gain a deeper understanding of the customer journey, allowing advertisers to leverage different types of ads, target new platforms and markets, and optimize campaigns for more conversions at the point of purchase. 
5. Security: Contextual Ads are brand compliant. As "guaranteed safe-listed publisher environments," they ensure safe and suitable placements on the marketplace.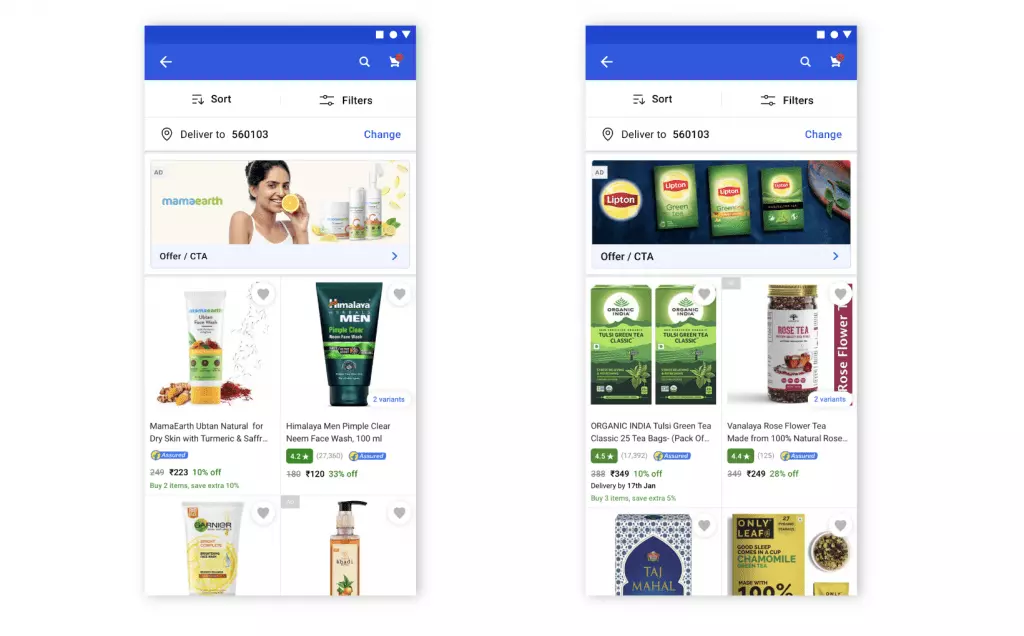 How do Product Contextual Ads Benefit Your Customers and Your Business?
Recent studies indicate that the average attention span of humans has dropped to 8.5 seconds. In such a scenario, getting your customers' attention at the right place and at the opportune moment is essential.
Here are some ways Contextual Ads on e-commerce marketplaces and platforms can help customers and businesses:
Improved Visibility on e-commerce Platforms:

Contextual Ads on e-commerce platforms feature your brand's products prominently. And increase your visibility on e-commerce marketplaces, as the ads are more targeted and relevant to customers.
Support Customer Intent

: Suppose your Contextual Ad shows customers a product based on the keywords they have used in their search query on e-commerce. In this way, you may be able to convert the query or search into a profitable prospect, leveraging the user's buying intent instead of privacy-invasive, cookie-based targeting. 
Simply put, Contextual Ads on an e-commerce platform offer efficient solutions to customer requirements – the content is highly representative of audience intent and interest. This can be particularly advantageous to small businesses competing with larger organizations for visibility on search engine result pages.
Facilitate User Engagement:

By using keywords and phrases that customers search, you can address the needs of those customers looking for specific products or services on the marketplace. Contextual Ads help thus help create better connections with your potential customers.
Brand Awareness:

Whether customers search directly for a specific product or more general terms on e-Commerce platforms, Contextual Ads help improve visibility and build brand awareness

by appearing next to relevant content

. 
Significant Revenue Source:

To facilitate higher CPC/CPM rates that the retail platform can charge for these inventories as the advertiser is showing their range of products. Also, as contextual ads can be placed at various sections of the search results, it provides the retail platform an opportunity to advertise more and hence better revenues
Customers are better placed to discover more of what you offer, helping build your reputation in the competitive marketplace. Regardless of whether they click on it, they become aware of your brand and its offerings.