Everyone loves a good deal, and with the emergence of exclusive marketplace brands, there is more opportunity than ever to get great value for money.
However, exclusive marketplace brands aren't just about getting the best deal – they also play a major role in how consumers perceive prices.
This article explores the facets of exclusive marketplace brands that help create a price perception and some tips to make the most out of them.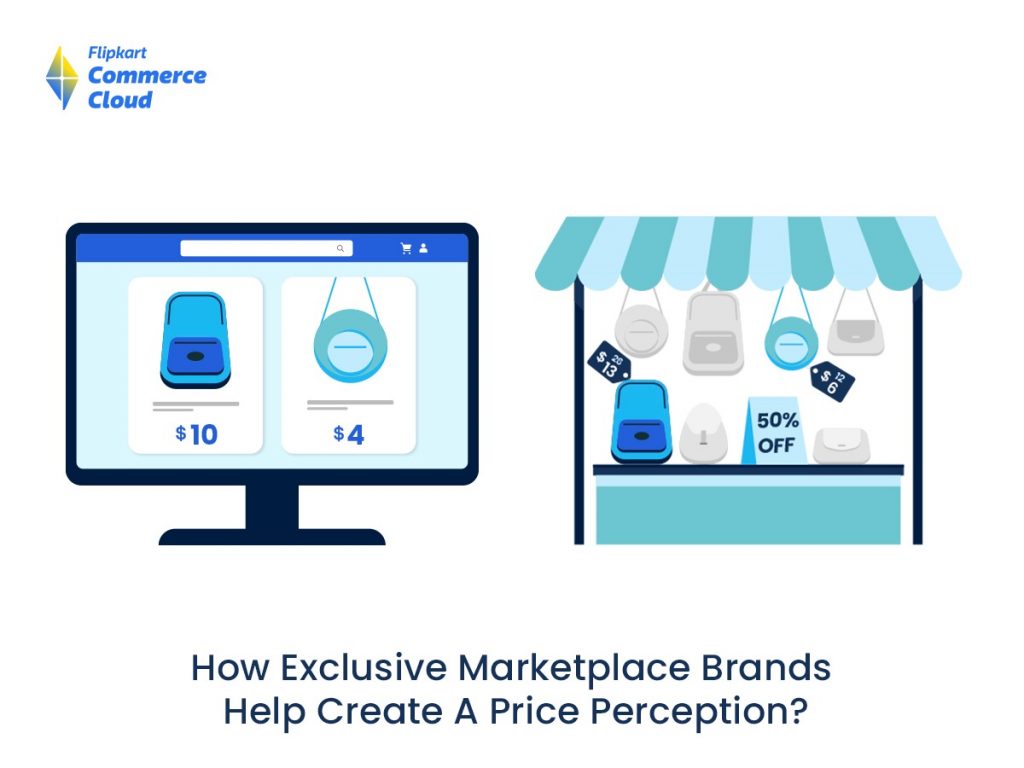 What are exclusive marketplace brands?
As the name suggests, exclusive marketplace brands refer to products where the seller commits to sell their products solely on one marketplace. These are also known as private labels.In other words, while they may be able to sell through their own website or physical store, they are restricted from accessing other online selling platforms.
In the past few years, this concept has been witnessing steady growth. And now, most leading marketplaces feature products you will not find online on another marketplace.
Simply put, by offering their products exclusively in certain retail outlets, these brands can control several factors, including pricing and product availability. This generates a perception of exclusivity among consumers.
The allure of exclusive marketplace brands
Exclusive marketplace brands appeal to sellers as they offer a unique opportunity to create an exclusive brand and stand out from the competition.
Some of the top reasons why sellers go solo include:
#1. Increased Visibility: Exclusivity increases brand visibility. Moreover, the e-commerce marketplace supports sellers by driving traffic to their listings.
Also, customers may be more inclined to research the brand and product offerings as it is less likely to be found elsewhere. This, in turn, increases the chances of customers making a purchase.
#2. Greater Profitability: Since they can avoid competing with traditional retailers on price, brands can control their pricing and reduce discounts and other promotions. This gives profitability a shot in the arm.
#3. Enhanced Brand Loyalty: By offering exclusive products and experiences, exclusive marketplace brands can foster a sense of loyalty amongst consumers. 
This loyalty can lead to increased sales and brand recognition as customers associate the brand with quality products.
#4. Enhanced Positioning: By creating the perception that their products are exclusive, marketplace brands can position themselves as aspirational.
This positioning can potentially increase sales as customers aspire to own a piece of the brand. 
A case in study is the Indian eCommerce giant Myntra which is one of the largest fashion & beauty retailers in India. Their private labels include brands that were acquired & homegrown labels. A large part of their sales in the affordable fashion category is attributed to these homegrown brands. However, since they are able to maintain the quality of these labels they lead markets in the online fashion category. Myntra is known for selling high-end as well as affordable fashion, thus maintaining its positioning across categories.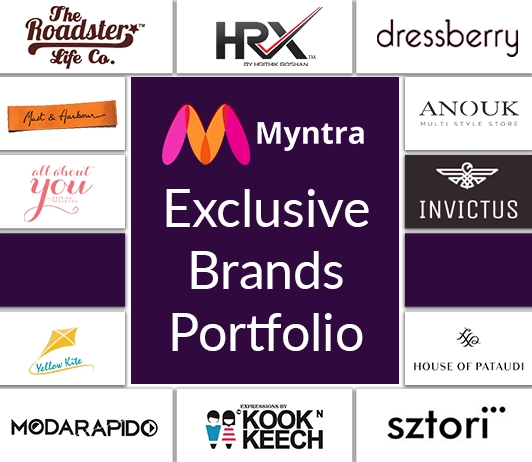 #5. Promotional Levers: Brands that go exclusive also enjoy access to the marketplace's onsite marketing and email programmes, deals, and other promotional content.
Likewise, sellers may be able to incorporate video and additional HTML on listing pages, which helps the product stand out amid the clutter.
In addition, order fulfillment and quick, easy and convenient deliveries further enhance customers' perception of the brand.
#6. Enhanced Brand Protection: By limiting the online presence exclusively to one marketplace, sellers can protect their brand.
Typically marketplaces monitor exclusive brands and listings as the seller's profile gradually scales up on the platform.
Understanding Price Perception
Price perception refers to how shoppers perceive the pricing at a specific online or offline store.
Since it involves a viewpoint, subjectivity lies at the heart of price perception. In other words, the actual price level could significantly differ from the customers' perception of the product price.
Based on this logic, customers often make buying decisions relying on their internal assessment of how much a particular product is worth and the brand that offers the best value.
For this reason, companies invest in enhancing perceptions about their products. In doing so, they can obtain a higher price for their products.
For instance, in the e-commerce space, some well-known retail marketplaces may not have the lowest or most competitive prices on every item.
However, customers still perceive that these retail sites offer the lowest prices. Not only that, but customers often make a purchase on such platforms even if they may be able to get the same or probably lower prices on another website.
Role of Exclusive Marketplace Brands In Creating A Price Perception
Decoding the role of exclusive marketplace brands in creating a price perception is crucial in understanding evolving consumer behaviour and expectations.
Let's take a closer look at how exclusive marketplace brands help create a price perception.
#1. Perception of value: By leveraging their unique positioning, brands selling exclusively on a specific marketplace build a perception of value in customers' minds.
These brands can offer exclusive products and experiences. This helps build a perception that their products are better quality and more advantageous than those found elsewhere.
#2. Controls pricing to make products desirable: When brands rely exclusively on a marketplace, they have greater leverage and control of their own pricing.
Brands can adjust their prices to create the perception that they are offering great value. While maintaining the desirability of their products, they can avoid discounts and other promotions which may devalue the brand.
#3. Exclusivity drives sales: This perception of exclusivity tends to drive more sales and boosts profitability. Customers love to feel special, and being able to buy exclusively available brands, creates the desired emotion of owning something unique.
In short, building a solid price perception of exclusive marketplace brands can increase their sales.
By understanding the importance of price perception, businesses can leverage exclusive marketplace brands to increase their sales and profitability.
Factors Influencing Price Perception
To gain an edge in the market, brands must understand and influence price perception. They must pay attention to the following factors that influence it.
#1. Quality: Customers typically concur that a higher-priced product has better quality. Brands, therefore, should adopt a rational quality-price balance in their pricing or promotions.
For example, having similar prices for excellent and low-quality products will make your customers perceive that the low-quality products are overpriced and may move away from your brand.
#2. Pricing: Customers are usually more price-conscious about products under the best buys guarantee.
If your customers discover that your best buy rates are more than your competitors, even the cheaper products in your basket will be perceived as overpriced.
#3. Value: When marking down your prices during sales and other such promotions, take care not to offer extreme discounts. Doing so may lead to a devaluation of your product in the customer's mind.
Instead, keep the price perception in focus during the stock clearance and the holiday season by offering simple promotional programs. Also, try to learn which price mechanics and SKUs suit your customers.
Another point to consider is the level of communication. Over-hyping your hero deals will lead buyers to assume that your pricing is flawed.
#4. Psychology: It is a fact that customers buy premium or luxury brands to reflect their social standing.
For such products, customers are willing to purchase expensive products even if they are explicitly over-charged. Thus, when selling a product, it is critical to ensure that the pricing is in-line with buyers' expectations.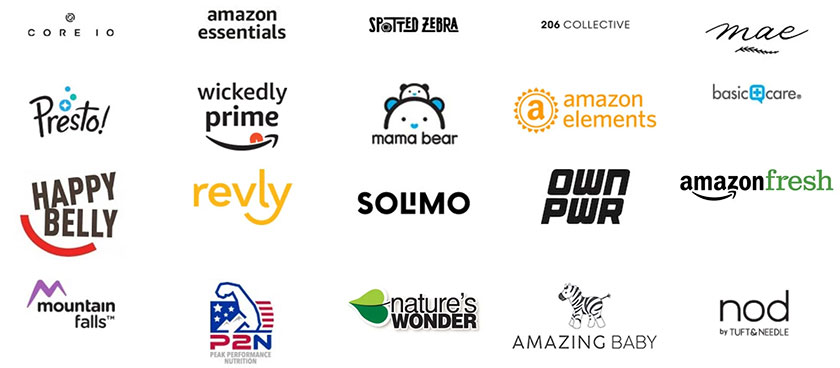 Conclusion
In a nutshell, customers want to be assured of a product's value. Therefore, customers perceive how expensive that product is by comparing the highest and lowest prices in that range.
Exclusive marketplace brands help create a perception that their products offer the best value.
Flipkart Commerce Cloud's pricing solutions for online retail omnichannel & brands comprises the whole stack of pricing capabilities. In addition, the AI-based price optimisation models for both retailers & brands help to find the best-suited pricing strategy for each product.
Through enhanced brand protection, convenient shopping experiences and better pricing control, exclusive marketplace brands can help create a price perception for their products. Ultimately, this allows them to grow their market.